User experience (UX) design is no longer a luxurious touch that digital product owners merely add to pamper users, it has become a necessity and a direct contributor to a company's bottom line. User retention and trust are now rooted in a seamless user experience. If you're looking for solid numbers to back this claim, our friends at Forrester Research have recently found that customer conversion rates can skyrocket by 400% with the right UX design. Impressive?
That being said, choosing the right UX design agency or UX consultancy is no walk in the park. You don't want to just choose the first company that shows up in your google search results, otherwise you run the risk of missing out on potential ROI and losing a nice chunk of money in the process. Instead, you should be carefully selecting a trusted, reputable partner that has the necessary tools and expertise to enhance your product.
Worry not, we're here to help.
Step 1: Define your Goal for Finding a UX Design Agency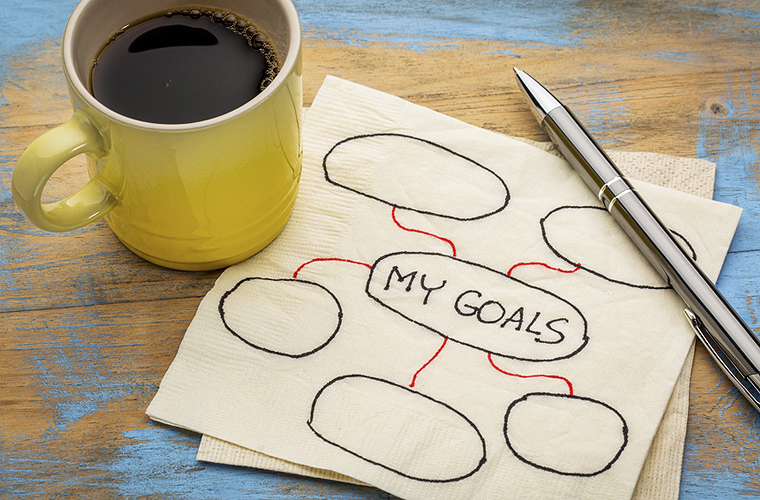 There should always be a business goal behind your need for a UX design agency. If there isn't one, then you will probably be wasting lots of time and effort on tweaks that will not truly enhance your product, or will only be 'visual' at best.
Product owners can fall into the short-visioned trap of focusing on a brand refresh or restructuring a particular workflow. What they need to do is take a step back, think of the bigger picture, and convert these into a single measurable goal, like 'a larger market share', or 'a reduction in customer service costs', or 'better user retention'. Getting through this initial step of clearly defining your goal will set the tone for the rest of the selection process and keep everyone aligned both internally and externally.
Determining your goals and needs from the very beginning will also help you with choosing the right UX partner. A UX design agency/consultancy/firm can vary in terms of experience, scope, and background.
UX design firms with a background rooted in a programming, for example, will provide you with a functioning product but may not give as much attention to enhancing usability down to a T. While a design-oriented UX design agency may not have the same gun power in terms of coding or software engineering, they can truly transform the quality and usability of a product, backed up by in-depth research and analysis. It all comes down to the type of product, your business needs, and what matters most to your company.
Step 2: Ditch the Traditional RFP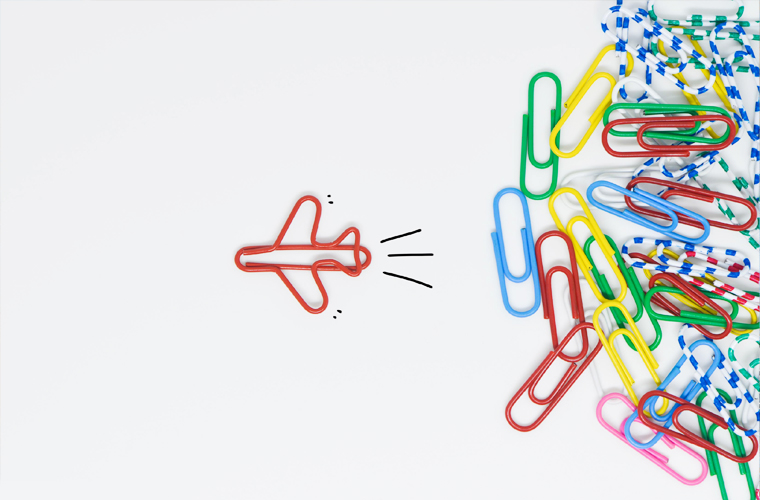 A request for proposal (RFP) can be a daunting concept. It is usually associated with large enterprises and big complex documents. We suggest ditching the traditional RFP and going for a simple, insightful document to elicit strong proposals that you can later evaluate based on the criteria we'll discuss in this post. Make sure to describe your businesses, products/services, values, business goals, typical customers/audience, clearly-defined deliverables, and a logical timeframe. Asking for references and previous works also helps you get to know the UX firm better and get a feel for their strengths.
That being said, you shouldn't rely solely on a traditional procurement process and evaluate potential UX partners only on their proposals. Oftentimes, UX consulting firms are hired based on how clever their sales team are rather than actual credentials and suitability. So it's always a good idea to meet up with the actual design team to be working on your project.
Step 3: Search, Search, and Search!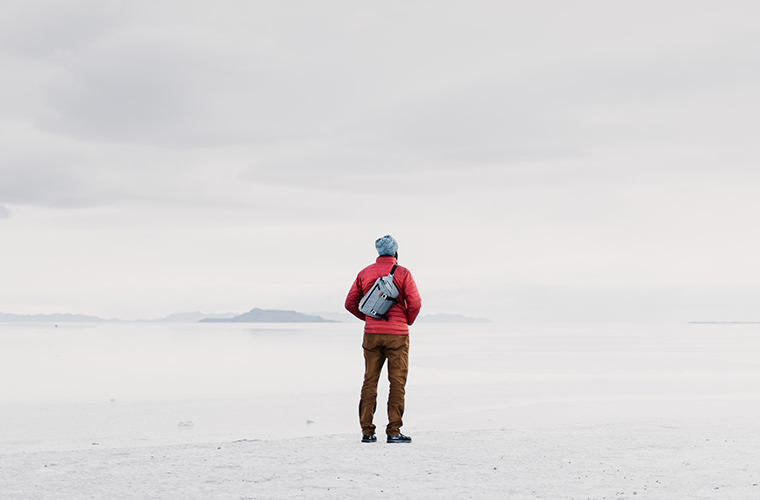 Google is your friend of course, but don't neglect word-of-mouth and advice from industry professionals. Once you have your eye on a few good candidates, check their websites. A UX design agency's website can tell you a lot about them. Top UX firms will have a well-designed website, with an intuitive experience. They will clearly outline their values, their UX process, and their previous works. Check out their portfolio and any case studies for more details about the type of work they've done and the industries they have covered. Filter out the candidates you don't feel comfortable about and contact the ones that show potential to set up a meeting.
Tip: Evaluation Criteria
Spend a few minutes on creating a comparison table for UX design agency candidates. They can be a mix of qualitative and quantitative criteria such as number of previous projects, focus on research, level of creativity, industry expertise, level of communication and responsiveness, openness to customization and adaptation – basically any factor that can make or break your decision to hire a UX firm. Save some time and use the template we created for you.
Step 4: Evaluate Your Shortlist of UX Design Agencies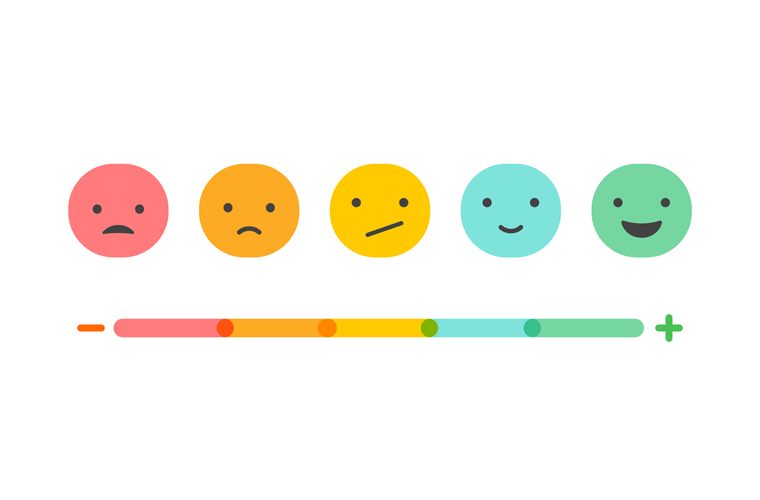 The Team
You need to identify whether the agency has a full-fledged UX team capable of carrying out and implementing User Research, Information Architecture, Interaction Design, Prototyping, Usability, Visual Design, and Front-end Development. More specifically, there needs to be a clear divide between user experience, user interface design, and development. If they have one person who does all three or even two of these functions, then you're definitely not dealing with a specialized UX design agency. Also pay attention to the ratio of developers vs. designers. A design-oriented agency will usually have more designers than developers, while a development-oriented agency will have more software engineers on the team.
Proof of Concept (POC)
If you like a particular agency but still need to verify whether you can work together you can always request a POC. It will give the agency a chance to show off their skills and process, and you will be able to evaluate whether they clearly understand your business goals. Generally speaking, you'll find that development-oriented agencies can create POCs easily, while design-oriented ones rely more heavily on their portfolio of previous works due to the detailed nature of the design process.
Insight
Are they giving you a one-size-fits-all proposal or do they take the time to understand the specifics of your product and industry and come up with a customized approach? Are they being proactive and asking the right questions?
Flexibility
A great UX design agency knows when to hold their ground and when to adapt to a client in a way that doesn't jeopardize the final product/results. They need to show flexibility with their process if the need arises and incorporate your feedback into their proposal when it comes to scope, timing, and cost.
Process
Flexibility is great, but a haphazard approach to UX design isn't. A reputable UX design agency will usually have a tried and tested UX process that they can tweak on an adhoc basis if the need arises. Ask to review their process and feel free to ask any questions.
Sales
Do they hide behind their salespeople? It's always better to work with the delivery team on a proposal and not the UX agency's sales team to avoid discrepancies in the final product.
Varied Experience
The UX design agency you select doesn't have to have experience with your particular niche or scope, what they do need to have, however, is experience across various industries, scopes, and platforms. Explore and ask them questions about how they approached a particular project and evaluate their response. UX teams should ultimately be able to leverage your knowledge in terms of the industry, the business, your clients/customers/users and combine it with their research skills and methodologies.
Company Culture
Since you're essentially hiring the UX firm for a period of time, it always makes sense to ensure that the people you hire aren't going to give you a hard time. Do they work well together as a team? Are they aligned? Are communications smooth and unified through a single point of contact? Do they have the necessary soft skills to handle any issues that might arise?
Repeat Clients
That's usually a pretty good indicator of their level of work. Clients that opt to work with them again must have experienced positive returns. You can also ask for references and testimonials to verify their reputation.
To Summarize: The 4 Steps to Choosing a UX Design Agency…
Have clear goals; go beyond the traditional sales process; search, filter, and shortlist; evaluate the agency holistically. Follow this process and you should arrive at a reliable and powerful organization that is sure to add value to any design project you're undertaking.
Still need convincing of the value of UX Design for your business? Check out our article on the business value of UX design.
Happy searching!