While creating your mobile app, web app, or website you might have come across the words User Research or UX Research. If you thought it was just another name for market research (which you've conducted), then you might have missed out on a very powerful tool. In fact, we could argue that it's the most powerful tool to guide the creation of digital products that are functional and desirable, ultimately giving users the features they want and need, while catering to the basic behaviors that make using the product intuitive and pleasant.
What is UX Research?
According to the Interaction Design Foundation, "UX (user experience) research is the systematic investigation of users and their requirements, in order to add context and insight into the process of designing the user experience. UX research employs a variety of techniques, tools, and methodologies to reach conclusions, determine facts, and uncover problems, thereby revealing valuable information which can be fed into the design process."
Once considered a frivolous luxury that stood in the way of development plans, UX or user research has now become more than a necessity. Companies and product owners are quickly understanding that putting the user/customer/client at the heart of their design process not only improves usability and adoption rates, but ultimately comes with a high return on investment (ROI).
However, if you still think that you know your users best or that there's no way to justify the costs of user research, this blog post is for you.
In this post, we'll be highlighting what you stand to lose by skipping user research in addition to addressing a big question that usually comes up for companies, "Should we create our own in-house research team, or should we hire an agency?".
So, Why Is User Research a Big Deal?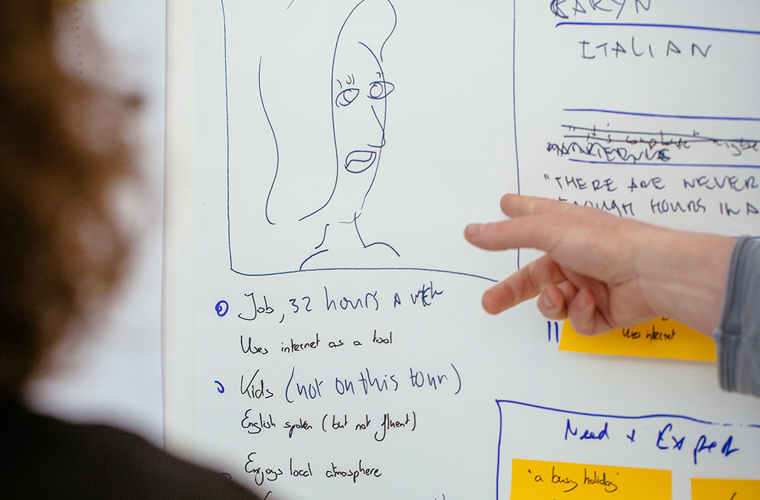 1. UX Research Eliminates the Guesswork
User research brings you actual facts about users: their likes, dislikes, fears, and needs. It steers you away from subjective statements and generalizations such as "People like simple designs" and provides you with more objective statements such as "65% of tested users prefer the simpler design". Depending on guesswork can lead you so far off the track, that you might risk not being able to get back on it; users never forget a bad experience.
2. Empathy as a Vision
When your company, business strategy, and products are all aligned with user needs, you have a recipe for success. Fulfilling user needs and helping them achieve goals through a pleasant experience is what ultimately determines the direction of a product and should always be your focus. Additionally, it provides you with a general roadmap for your product; just follow your users' lead. Otherwise, who would you be creating your product for?
3. It Provides a Better Development Process
UX research not only decreases development time by providing a clearer, sharper vision, but it also saves you from making mistakes that require expensive rework and fixes down the line. Skip the research and you're sure to be forking out large sums of money when your product launches and you discover that your design is lacking.
4. It Creates a Unified Approach
User research sets the tone for everyone working on the product by creating a unified vision. Without it you may end up with a clashing, incohesive design across different parts of your product.
Now that you're sold on the importance of user research (you must be by now!), you need to decide whether you'll be building an in-house team or hiring an agency. Let's explore both options.
Hiring an In-House UX Team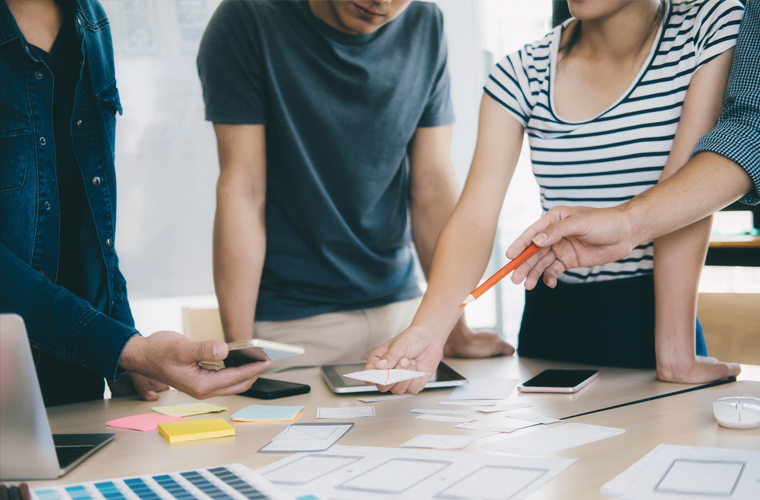 Dedicated Resources
Hiring the right, qualified calibers is not an easy task. It could be a complicated process that requires the dedication of considerable resources. While lots of companies still take a one-man/woman-fits-all approach and look for UX/UI designers, you need dedicated specialists to handle research, UX design, and visual design if you're looking for effective results.
However…
Having your own team means you have people solely dedicated to you product. They will become experts in your niche or industry and you will reap the benefits of cumulative knowledge.
Utilization
UX is an ever-changing and developing process and companies must cope with changing user behaviors and needs all the time in order to stay competitive. Having your own UX team means that you can anticipate and keep up with market changes. UX professionals can also be involved with the marketing side of your business; think email campaigns and landing pages.
However…
Do you really have enough work to keep a full UX team occupied? If there isn't enough work to keep them busy, the cost of having the team can outweigh the benefits. You really need to have a utilization strategy before hiring a UX team in order to avoid unfortunate layoffs in the future.
Hiring a UX Agency
Access to a Full Team
When you hire a UX agency, you get access to their full team of professionals including UX researchers, interaction designers, visual designers, copywriters, and project managers. Since their aim is to provide you with the best possible service, competent UX agencies always aim to hire the best calibers in the market, including experienced professionals with business and strategic acumen.
However…
It could be easy for you to fall victim to an agency that can talk the talk but can't walk the walk. Which is why it's important to understand how to filter out the posers. Most importantly you need to pick an agency that has a flexible, iterative process, employs calibers with varied experience, and cares about ROI. Read our blog post on how to choose the best UX design agency for more tips!
Budget Friendly, Customized Services
When hiring a UX agency you get to define an exact scope of work, which includes estimated hours, leading to a controlled budget. Some agencies also offer specific packages and specialized services. At webkeyz, for example, we have a suite of packages that fit companies of all sizes because we know that different companies come with different needs.
However…
If you have multiple products that need constant development and accordingly need to build in-house resources and know-how, then hiring your own team could be more suitable in the long-run.
To Conclude…
The one undeniable fact is that UX/user research has become an indispensable tool for companies and can no longer be overlooked in today's competitive market. Whether you chose to hire an agency or build your own team, the time to do it is right now.